Fashion Flash; Girl's Generation wore Versace for their newest music video!
September 10, 2012
Hi everyone! Today's fashion flash will feature SNSD's outfit for their newest music video of "All my love is for you".I couldn't find any information of what were they wearing for the first part of their video where they were wearing edgy black outfits except Sunny's. I will update it as soon as i find out what they're wearing for the edgy black outfit but for now it's only Sunny's, Yoona's and Yuri's.
Sunny wears Junya Watanabe Nylon Bomber Jacket. You can buy it here: bergdorfgoodman.com $1,420
credit of soshified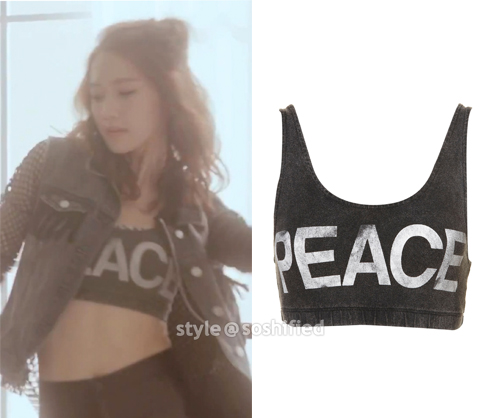 Yoona wore Topshop Bralet.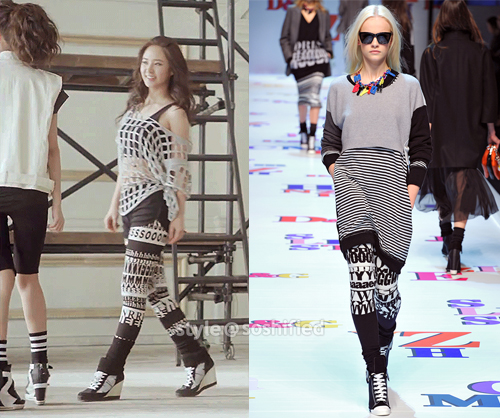 Yuri wore leggings by D&G Fall Collection.
For the second part where they all were wearing colorful outfits

. They all were wearing Versace Spring 2012 RTW Collection.
Hyoyeon and Seohyun
Sunny's Jacket
Jessica's skirt
Yoona and Taeyeon
Sooyoung
Tiffany and Yuri